Leading IT Support & Cybersecurity Managed Service Provider for West Palm Beach, Florida
Tech Advisors is an award-winning managed service provider (MSP) and managed security service provider (MSSP) who delivers white glove service and support for efficient workflow, while securing the network and data from outside threats and disasters. Meet the team.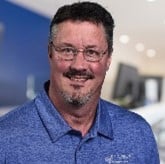 IT Support & Cybersecurity Managed Services
Tech Advisors offers IT managed services for businesses that need a full spectrum of support, including adding and removing users, VPN management, backup monitoring & support, on-site maintenance, software installation & updates, and many other services, as an all-inclusive standard package for clients. Click the link to view more IT Support Services provided by Tech Advisors.
Using the National Institute of Standards and Technology (NIST) framework, Tech Advisors provides the newest and best cybersecurity features, practices, policies, and procedures available for businesses with ongoing monitoring and maintenance for the highest level of protection at all times. Tech Advisors offers multi-layered security solutions for the specific needs of each organization. Visit Cybersecurity Managed Services to view the different security features and support packages available.
Business Continuity, Backup and Disaster Recovery, & Cloud Solutions
(Included In IT Support & Cybersecurity Managed Services Packages)
Nowadays it is crucial that organizations have a backup and recovery solution for their network and data in case of an emergency. Beyond natural disasters and successful cybersecurity breaches, it is common for technology to behave abnormally, or for employees to make mistakes.
Tech Advisors has had multiple clients accidentally delete important folders, files, and even databases that impaired the network, sometimes at the most crucial time for operations. Tech Advisors is proudly known for being one of the fastest response teams for backup and disaster recovery solutions.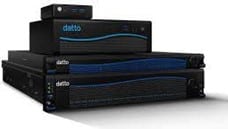 Tech Advisors has partnered with the leading solution provider Datto to implement state-of-the-art technology that allows businesses to continue working in a virtual environment, while our team recovers the data and safely resets the network for secured processes moving forward. Visit Business Continuity and Disaster Recovery to learn more about our backup and disaster recovery solutions.
Most businesses have moved to the cloud in one aspect or another, whether they know it or not.
Many business applications are provided through Software as a Service (SaaS), or even Platform as a Service (PaaS).
When it comes to storing data, most businesses are implementing a hybrid solution, splitting on-premise storage for frequently used files, with backup and long-term file storage in the cloud for an added level of security to the network and data. Tech Advisors is familiar with a variety of different cloud storage solutions, with Microsoft Azure, Amazon Web Services, and Google Cloud Platform being the most common.
Visit Cloud Support to learn more about how Tech Advisors can help migrate your business to the cloud.

When businesses need additional support for specific needs, Tech Advisors provides a la carte services at an affordable rate to further extend our expertise through specialized Co-Managed Services.
Often, Tech Advisors provides cybersecurity, VoIP telecommunications, compliance packages, and other services to further boost the current IT infrastructure & support.
Partnered with Nextiva, Tech Advisors can provide the best VoIP telecommunications phone systems at the most affordable price guaranteed. Bring us your most recent invoice or quote and we will more than likely beat that price or match it at the very least.
Don't Just Take Our Word For IT
View what our current clients have to say about us on our Clients Testimonials page.
Technology Creates Problems
We Provide Solutions
As you can see, there is a lot that goes into a well-rounded IT management solution. That's why you need to work with a well-trusted firm with a proven track record like Tech Advisors.
When you're ready to learn more, feel free to call us, send us an email, or fill out the form below and we will respond asap.
West Palm Beach – Emerald View
2054 Vista Parkway, Suite 400
West Palm Beach, FL 33411
We Look Forward To Hearing From You.